Water Tank Cleaning
No need to empty your tank
Our tank cleaning service starts with a chat about the problems you have and advice on why these may be happening. Generally, tank cleaning is required but sometimes it may be something else such as needing a plumber to check your pipework. We'll let you know up front so you can decide the best course of action to take.
When we clean water tanks, we remove the dust and debris that has found its way in there over time. This in turn makes your water safer and healthier to drink. An added bonus is prolonging the life of your pump, water filters and appliances plumbed to your tank. We also offer a sanitising service should your water contain biological pathogens or your water has become stagnant.
Using a vacuum system, we need at least 60cm of water so we can remove the sediment and sludge from the bottom of your tank. If we cannot see the progress of our work, we incorporate an underwater camera to ensure we don't miss anything.
There is no need to empty your tank and there is only slight disturbance to the remaining water. With minimal water loss, your tank can be full or have only 60cm of water for us to clean your tank. Depending on the tank size and the amount of sludge, we use between 15cm and 60cm of water. The sludge and debris we remove is pumped out in to your paddock or garden.
Sometimes bacteria and parasites can breed in your tank and the water will require sanitising. The first indication of this type of contamination is gastric illness or an odd smell or taste. The water may be clear or milky in colour. This contamination can be from animal droppings on your catchment area, a critter in your tank, disturbance to roofing or plumbing materials or stagnation.
We are able to safely treat the remaining water to eliminate bacteria, parasites and odours but not metals. If the water is very bad, or has other contaminates such as trace metals, we will suggest the tank be cleaned then emptied. This will give the best result for when your tank is refilled.
You should also follow up on preventative maintenance to reduce future problems. If you require water testing, you can take a sample to any pathology lab and request a "Suitability for Drinking" test.
No water tank cleaning job is too big or too small and we travel to both suburban and rural areas. We work with:
Industrial – Mining Precincts
Commercial – Schools, Insurance Companies, Private and Government Organisations
Residential – Farms and Homes
no need to empty your tank
Our tank cleaning service can efficiently clean or sanitise your water tank. Your tank can be full or only have 60cm of water.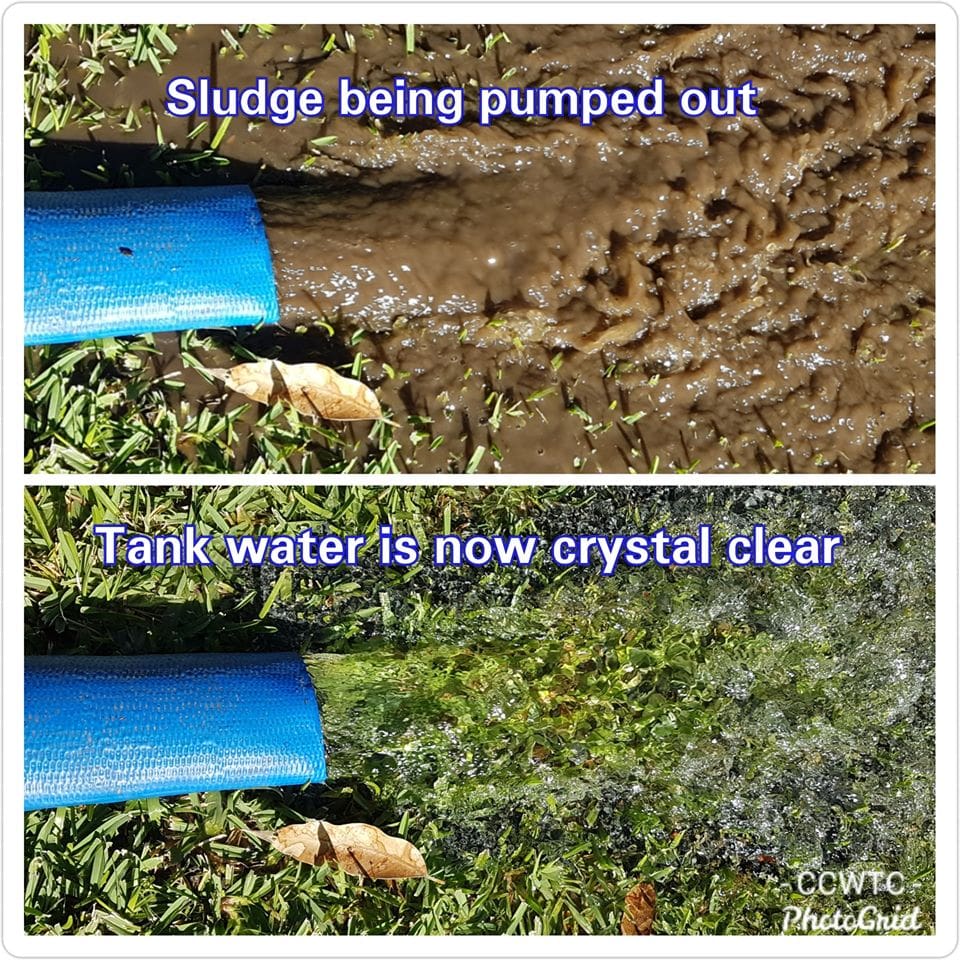 no job too big or small
We work with industrial, commercial, rural and residential tanks. We are skilled in all areas of tank cleaning.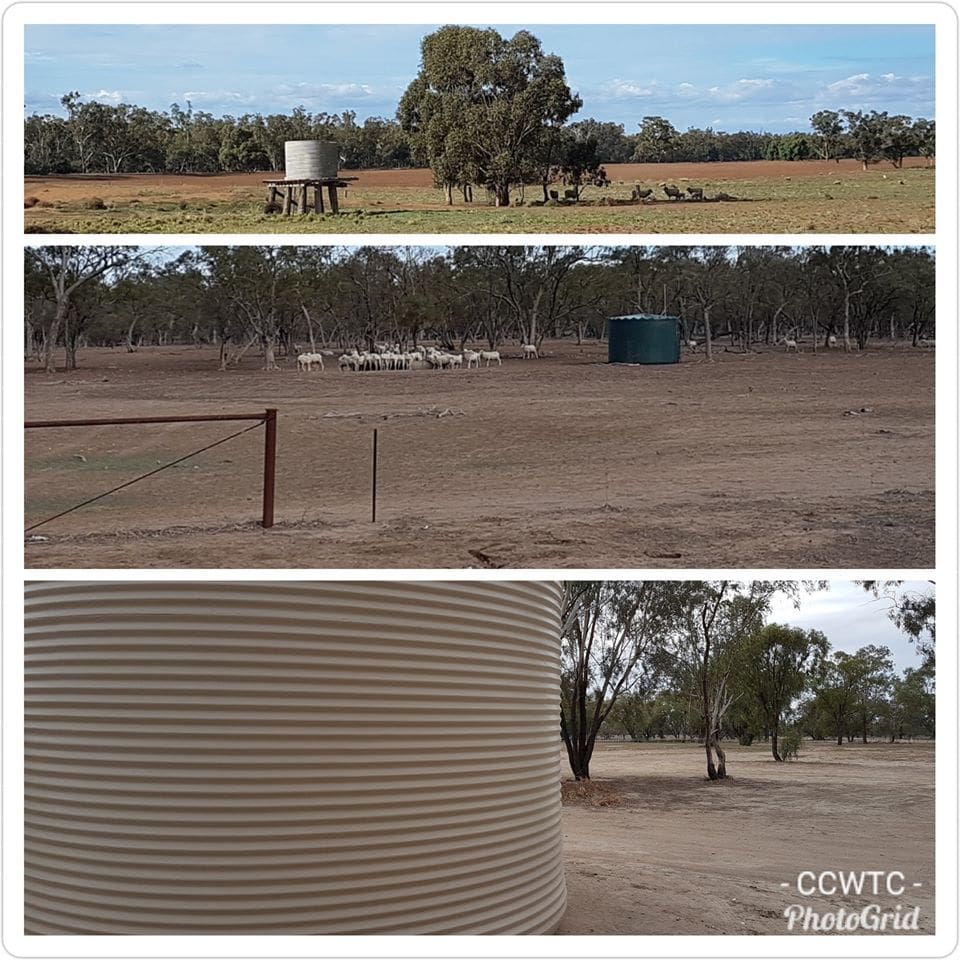 Give us a call or send us an enquiry